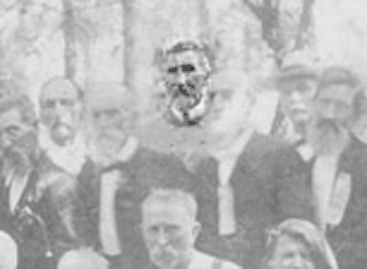 Captain William S. Ray (pic link)


William Stephen Ray was born in Orange county North Carolina May 5, 1844. When he was sixteen years of age his father, with his family, moved to west Tennessee and settled in McNairy county on Owl creek, seven miles above the old Shiloh Church, afterward made famous by one of the hardest fought and bloodiest battles of the Civil War.

Ray left McNairy county Tennessee with the first company to leave there for the Confederate service, leaving home before he was yet 17 years old, being the 30th. man or boy to offer for service from McNairy county. His command, the 154th. Sen. Regiment, Tennessee Infantry.

He served the first year of the war in Tennessee, Missouri and Kentucky; was in the battle of Belmont, Missouri November 7th. 1861, and was in the battle of Shiloh April 6th. and 7th. 1862.

In the Confederate Veteran of March 1908 inquiry was made for a boy belonging to Cheatham's Division, who, during a short halt of the command, ran forward about thirty yards and pulled a large Confederate flag from the front of a tent, waved it at the Federals just across an old field, and fell back to his place in line. This boy was William Stephen Ray.

After Shiloh, when the Confederate Army was falling back from Corinth, he was left behind, sick of pneumonia. It was late in the summer before he was able to resume service again, at which time he was selected to be placed under a Captain Smith, as a scout, and was with Captain Smith for more than a year; much of that time in west Tennessee, in the Federal rear.

In the fall of 1863, when Forrest was given command of all Confederate forces in west Tennessee, Smith was relieved by the Kizer Scouts, and made Captain of Company A, 16th. Tennessee Cavalry.

In the early part of 1864, Smith was killed in a skirmish in Tennessee, and Joab Russell was made Captain of the company. While William Stephen Ray was serving in this Company he was in the battles of Okolona, Mississippi, Paducah, Kentucky and Fort Pillow.

The first of May 1864 all soldiers who had served in the infantry and were then with Forrest, and who had never been discharged, were returned to their old commands. Ray, being one of that number, reached Johnson's Army near Dalton, Georgia and participated in all the battles of the Georgia Campaign from Dalton to Lovejoy Station.

On Hood's raid into Tennessee he was left sick on the way, and when he was able made his way to his home in west Tennessee. After Hood's return from Tennessee, Ray rejoined the army, identifying himself with the 16th. Tennessee Cavalry, where he served until he was paroled. He was paroled at Corinth, Mississippi May 15, 1865, having served four years and twelve days.

On December 24, 1868 Ray married Narcissa Carolina Hubbard of McNairy county Tennessee at Ramer, Tennessee. The Reverend Robert Young performed the ceremony. Incidentally Narcissa Carolina Hubbard's grandfather's name was Samuel Clemens Jones, who was a second cousin of Samuel Clemens, better known as Mark Twain.

Cpt. Ray was a member of long standing and recipient of high honors in the following organizations: Presbyterian Church, Masonic Lodge, Oddfellows, Red Man and the United Confederate Veterans.

The Ray's first child Laura Frances was born at Purdy, Tennessee November 6, 1869. Their second child Ida Leona was born at Gravel Hill, Tennessee October 6, 1871.

In 1872 the family moved to Sevier county, Arkansas and settled on a farm near DeQueen, Arkansas. On this farm were born the following children

- Frank Cheatham Ray, Born September 3, 1873
- John Loving Ray, Born August 3, 1875
- Walter Lee Ray, Born March 25, 1877
- Bedford Forrest Ray, Born June 25, 1879
- Edna V. Ray, Born July 25, 1882
- William Theodore Ray, Born October 30, 1883
- Mary Ann (Mamie) Ray, Born March 31, 1886
- Demma Ray, Born September 3, 1888
- Unnamed infant, Born September 2, 1890
- Jessie Maude Ray. Born October 30, 1891

From DeQueen, Arkansas Cpt. Ray and his family moved to Idabel, Oklahoma in 1907 where they lived on a forty three acre tract of land adjoining the town.

Narcissa Carolina Ray, wife of the principal character of this account passed away January 13, 1913 and "Captain" Ray followed his affectionate and loyal mate on October 14, 1919, and both rest side by side in the cemetery at Idabel, Oklahoma.

William S. Ray's memoirs (which he titled "

Reminiscences")

of the war give an

account of the experiences and observations of a Confederate veteran, written in his own words; from the day of a sixteen year old volunteer into the Confederate Army through the four years of war, in his Reminiscences of the Late War, and on into the difficult days of Reconstruction in his Early Days In Sevier County, and then as a Delegate to the various Confederate Reunions when he was a reporter for the McCurtain Gazette at Idabel, Oklahoma, and submitted his copy under the title of Wandering Willie.

His memoirs are available here.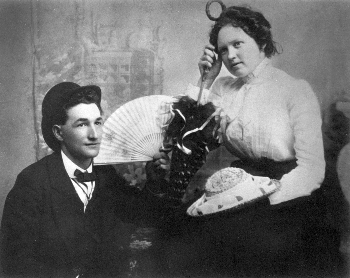 Walter L. & Grace Ray
(pic link)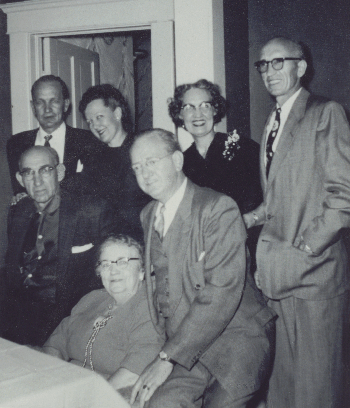 The Children of Walter & Grace Ray (Idabel, OK) (pic link)
From left to right clockwise: Walter (Pat Sr.), Billy, Ruth, Swan, James (Jimmy), Burton and (seated) Grace Ray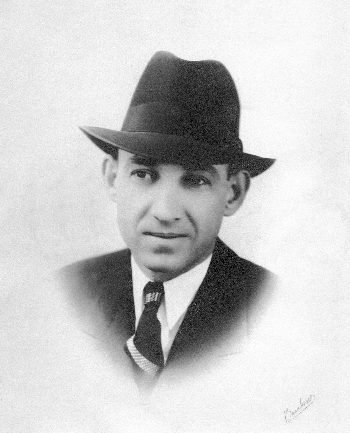 Walter L. "Pat" Ray, Sr. (pic link)
Pat Ray, Sr. married Eileen King and settled into the small but growing county seat community of Ada, Oklahoma. There Pat became involved in politics (including a run for office in Oklahoma as the secretary of state), real estate (founding Ray Real Estate), auto sales (founding a small, independent dealership that operated until the early 1970's) and numerous community and civic activities (Rotary, Kiwanis, Liopns Club, et al). TPat and Eileen raised two children -- Walter L. "Pat" Ray, Jr. and Wanda Ray.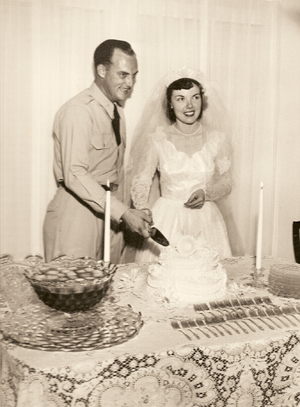 Walter L. ("Pat, Jr.) Ray (pic link)
"Pat" Ray, Jr. married Betty Louise McCurley (Romper Room's "Miss Betty") and together they had four children: Patricia Louise Ray, Bradley Stephen Ray, Brent Stuart Ray and Penny Lynn Ray.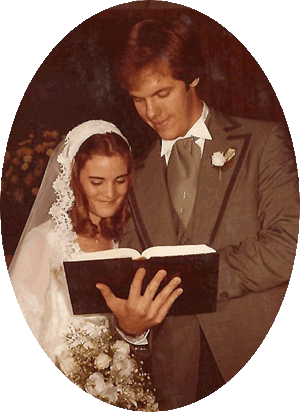 Brent Stuart Ray & Mary Elaine Lackey (pic link) first met in a chapel service at Baylor University (as freshmen) in 1976. They were married on December 29, 1980 -- the last wedding ceremony to take place in the old sanctuary of the 1st Baptist Church of Robert Lee, TX. Brent & Elaine have three children: Jared Thomas Ray, Ariel Nichole Ray & Jordan Tyler Ray.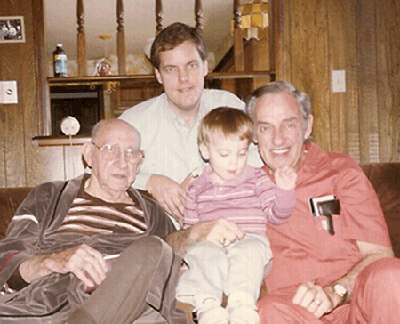 December 1987 - 4 Generations (pic link)
Clockwise from the left: Walter L. ("Pat, Sr.") Ray, Brent S. Ray, Walter L. ("Pat, Jr.) Ray and 2-year old Jared Ray.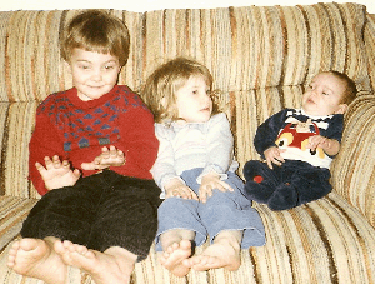 1989 - The Ray Threesome (pic link)
Left to right: Jared ("10 fingers!") Ray, Ariel ("What did you say") Ray, and Jordan ("Just prop me up and pass the milk...") Ray.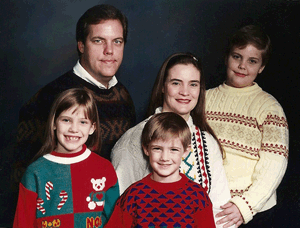 Christmas 1995 (pic link)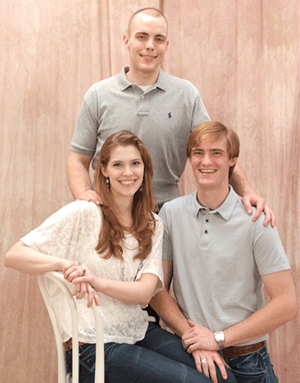 Easter 2011 - 1st Lt. Jared Ray, Ariel Ray, Jordan Ray (pic link)

Jared is currently stationed at Ft. Benning, Georgia. He has completed IOBC and is currently finishing Airborne school, hoping to get into Army Ranger school before deployment with his unit later this year.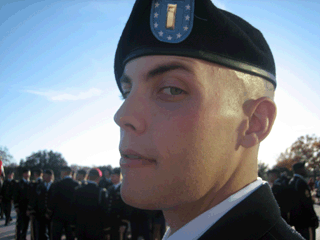 (pic link)

Ariel will graduate this August with her Masters in Counseling from Dallas Baptist University. She began a counseling practicum working for Christian Counseling Associates in Plano, TX and hopes to continue her counseling practice in the N Dallas / Plano area for the foreseeable future. She is a member of Watermark Community Church of Dallas and is actively involved in numerous church, social and community groups.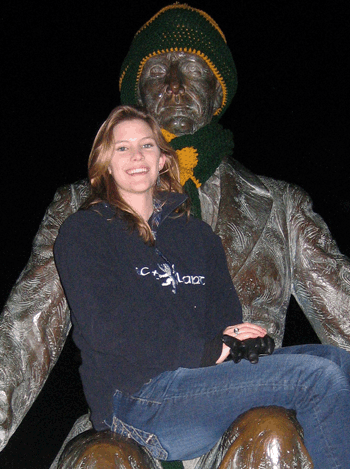 (pic link)

Jordan will finish his coursework at Baylor (BS in Geology) in May, spend a month in China on the Baylor Geology Field Trip and then graduate in August. He hopes to join a Texas company as a geo-tech (or similar role) and work his way up the ladder to earn his role as a geologist and exploration specialist.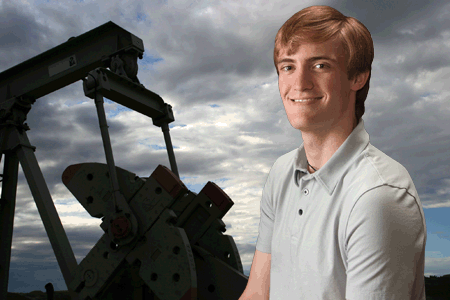 (pic link)

Brent and Elaine have recently determined that the time is right to return to their first love and calling, that of pastoral ministry in the local church.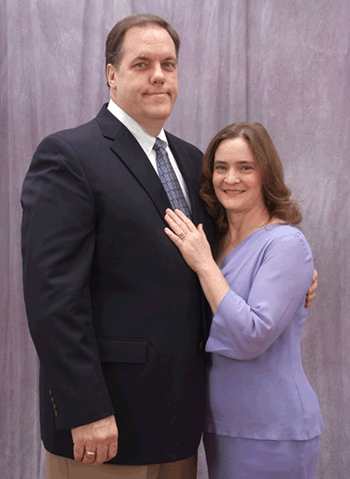 (pic link)